Best destinations for honeymoon in October that will be fascinating. After a long wait to be husband and wife you probably have a long list of likes and dislikes but don't know where to start or where to go.
Best Destinations For Honeymoon In October
There is a saying that goes like couples who travel together stay together. Love blooms in the coziest places and October is the month when fall is at its best.
The following are perfect places for your October honeymoon destination vacation.   
Puglia, Italy
Puglia is located in Italy's heel and is guarded by the natives. The place is very well kept with charming historic villages and idyllic seaside destinations.
Puglia is a nice place for nature lovers. At Polignano, there is a famous cave restaurant with dim lights and mystic flair. You have a perfect view of the clear blue water of the Adriatic Sea.
A walk among the Trulli of Alberobello will make your trip unforgettable. The place has an atmosphere of pure enchantment. Get lost in the alleyways and discover businesses, shops, and restaurants hiding behind the white walls.
Poetry Cave has an amazing natural pool for swimming. It is believed that there is a beautiful princess called Rosa who loved to swim in these clear waters. Many poets would come to dedicate their poems to her and that is where the name comes from. 
Candlelight dinner by the sea is a good idea. Massages and moments of relaxation in the Spas of Puglia will give you comfort. There are Saunas, water paths in heated pools, Turkish baths, and many more.
Puglia has the best accommodation services and experiential tours dedicated to couples. Compared to other areas in Italy Puglia is more affordable in terms of cost.   
The Maldives
The Maldives is located southwest of Sri Lanka. The Maldives has 26 ring-shaped atolls and hundreds of islands. Enjoy a starry night spent with your better half in a thatched-roof bungalow on a private beach.
At the Maldives, all your dreams of white-sand beaches, blue skies, sparkling turquoise waters, and dreamy diverse marine life are found.  
Zanzibar
Zanzibar has an Island with private candlelit dinners on the beach. The chefs will cook up a delicious array of breakfast, lunch, and dinner. You will make choices of what you want to eat and where to eat it.
Private honeymoon dinners in Zanzibar are simply magical. You can check The Palms, a boutique resort with a picture-perfect beach.
There are six villas each with a private plunge pool and views of the Indian Ocean. Its natural beauty attracts couples and high-end honeymoons in search of relaxation.
For entertainment in the evening, hotels like Breezes' Beach Club offers unique entertainment. Others like Boutique Hotel Matlai offer entertainment with an open-air cinema watched under the stars.
Some hotels like Tulia have packages you can't miss. A welcome cocktail and fruit platter upon check-in. you will find a surprise gift in your room plus a free wine bottle.
You and your partner get an hour's massage. There is free equipment for those who love to cycle, windsurf, paddleboard, and snorkel.
If you have enough time, you can visit the White Sand Villa, Star of the East Romantic Decadence, Pongwe Beach Hotel, Zanzibari Boutique, and Beyond Mnemba Island.
Zambia
Zambia is one of the great places I have visited. It is located in the Northern part of Southern Africa. I remember waking up and throwing oranges at monkeys before sunrise. A breed of elephants descends the dusty bank to drink.
There are remote and authentic bush camps that have fantastic guides and spectacular game viewing. You can't miss the honeymoon safari and visit Victoria Falls.
This amazing country provides honeymooners with a unique safari experience. There is a great diversity of landscapes, nature, and activities to enjoy.
I can say that there is something romantic about seeing African wildlife while walking. The sunrises and the sunsets are also spectacular.
New Zealand
New Zealand has great spots that you can enjoy your honeymoon. The place has spectacular natural scenery and stunning landscape.
You will also enjoy the imposing mountains, volcanoes, and epic glaciers. Nelson and Abel Tasman National Park have a coastal track that you can embrace the cliché and enjoy a stroll down hand in hand.
A hike at Heli on the Franz Josef Glacier will give you an epic honeymoon experience. You can take a helicopter ride and then walk along with the service. There are also crevices and ice caves. You can soak later at the Franz Josef Hot Pools.
Rotorua is a romantic place with hot springs, lake views, and spas. Great adventures on a river rafting down a 7-meter waterfall. On the shores of Lake Rotorua, there is a Polynesian spa where you can relax and chill out.
At the beautiful lakefront towns of Manapouri kayaking get up close with the edges of the fiord.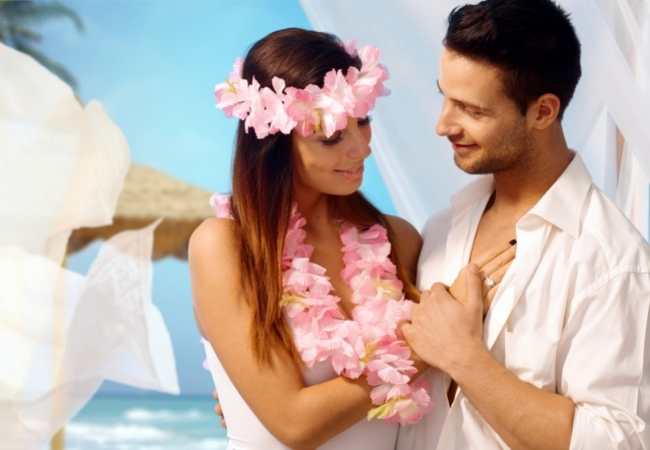 Croatia
Croatia oozes romance for honeymooners. The place has medieval architecture, a crystal-clear coastline, and a stunning inland coastline. You will love the geographical attractions, Croatian culture, forts, and tours.
The vibrant colors, mild climate, and dramatic coastal setting make It a spot for honeymooners. A private tour of the Elaphiti Islands will make you enjoy your drink, eat, and live large aboard your boat. 
Hvar Island's dense nature, picture-perfect beaches, and local wines will make your honeymoon enjoyable. You can enjoy the olive groves, lavender fields, and vineyards. The ferry from Dubrovnik takes 3 hours to Hvar.  
If you and your partner love exploring, take a ferry to Split. You can have an afternoon walk along palm- tree-lined promenade. There are also galleries of fine arts, the maze of ancient alleyways that make up Diocletian's palace.
The Split to Plitvice National Park will help you experience gushing waterfalls, vast rivers, and incredible scenery across mountains.  
Indonesia
A honeymoon in Indonesia is exciting and something you can never forget. The place has 13000 large and small tropical islands.
Other than a sun-soaked holiday you will enjoy its wildlife, ancient temples, mountain views, breathtaking volcanoes, and luxuriant rain forest. Many places offer a romantic vibe, peace, and happiness.
Ubad, Bali is a paradise for couples. The atmosphere is green, calm, and beautiful. Gili Trawangan, Lombok is an island with white sand and clear blue water beaches.
Pulo Cinta Eco Resort Gorontalo has a collection of sand in the beach area shaped like a heart or sign of love. Its environment is calm and far from the noise of the city. The resort also has snorkeling and scuba diving.
There are other places like Bandung, Komodo Island, Yogyakarta, and Belitung that you can enjoy your honeymoon. 
Greece
Greece is not only beautiful but also has scenic ocean views, cascading cliff sides, and mountain ranges. Honeymooners love exploring the interior of the country for adventure and beautiful sights.
Honeymooners visit Santorini Island which was formed thousands of years ago as a result of a volcano eruption. The whitewashed villages are perfectly situated atop the cliff sides. The island has no shortage of stunning accommodation.
The Mykonos Island also has white-sand beaches and is geographically larger. Honeymooners, Europeans, and Americans love this place.
If you and your partner want to avoid the party scenes, visit the Antiparos. It is a small island that is lesser-known but has rustic chilled vibes. There are no clubs on the island, you can stay on Beach house for perfect swimming, paddle boarding, and snorkeling.    
Hydra will low a key vibe island that gives you an hour from Athens by boat. The island has winding hillsides and picturesque harbors. Check this article on the best islands in Greece for couples.
Colombia
Adventurous couples will find so much to do in Colombia. Hiking, horse riding, mountain biking, and river rafting are available. The colorful streets of Cartagena will make your honeymoon more enjoyable.
Cartagena's excellent restaurants, drinking spots, and romantic views of the sea will make you fall in love with the environment.
The old Spanish forts will give you a great view and watch the sunset. The nightlife is supper, with bars blasting salsa and vallenato.
A trip in the mountains above Santa Marta will keep you close. You can do mountain biking, jungle tours, and walk hand in hand in the coffee farms.
The Termales de Santa Rosa gives couples a chance to enjoy hot baths in the shadows of a gorgeous cascade. Later visit the Salento which is home to boutique shops, excellent restaurants, and good nightlife.
Baru Island has great hotels that are eco hideaways like the Hotel Las Islas. They are mostly bungalows perched on the private beach and nestled in the rainforest canopy. Honeymooners spend their time in flip-flops.
Big Sur, California
Big Sur, California is a place where you can enjoy romance on your honeymoon. You can mix fun with outdoor exploring. You can hike at state parks and relax on the sandy shores of the Pacific Ocean. 
There are peaceful cottages near the coast and private yurts in the rolling hills. Chilko Experience Wilderness resort helps couples to live in seclusion, serenity, and lushness. Nature helps you to connect with it and to each other. 
The pure wilds of British Columbia will set your heart racing with thrilling activities. You can later soak yourselves in a wood-fired hot tub under the stars. 
Pfeiffer Big Sur State Park helps you get a feeling like you are in the middle of a redwood forest.  
Fiji
Fiji gets the most attention when it comes to honeymoons because of its beauty. Countless islands that are just as spectacular. It is one of the best destinations for honeymoon in October.
You and your partner will enjoy the mind-boggling coral reefs. Sandy beaches are lined with coconut palms, luscious green hills, and waterfalls.
Resorts here are smaller, more private, and sexy. Fiji is known to attract privacy-seeking celebrities. Bill Gates and his wife spent their honeymoon at Wakaya Club in Fiji. The people are very friendly with a thriving Melanesian culture.
Laucala Island is one of the sexiest honeymoon resorts with 25 villas. Each has a unique design, private pools, and massive bathtubs. 
The four-seasons resort Bora Bora has been designed like a traditional village. The overwater suites have their infinity-edge pools. Couples snorkel in the private lagoon with coral grafting.
Jean- Michel Cousteau Resort is the second largest Fijian island. The resort is eco-friendly with all the adventures you need. There is fishing, sailing, kayaking, diving, yoga, and snorkeling.
Candle lighting dinner is also available. Other nice areas include the Kokomo private Island, Nanuku Auberge Resorts, and Six senses.  
Bali
Bali has everything for all honeymooners. Or you need is to choose what you want to include in your honeymoon. There are lush green rice paddy fields, dense jungles, interesting traditions, and lovely nightlife.
Stay in a luxurious villa at Seminyak's resort. The beach will offer you a chance to enjoy water sports together. Couples party the night away at Potato Head Beach Club. You can take your better half on horse riding as the sunsets on Canggu Beach.
Ubud is a whole lot of beauty with culture and art. You can enjoy art classes together, visit Empul temple for blessings, explore the caves, or go hiking up Mount Batur.
Uluwatu sunsets and cliffside views are unbeatable. Catching the sunset at the Uluwatu Temple is an unforgettable moment. Relaxing on the beaches of Padang Padang is exceptional.
Nusa Dua has a long sandy stretch of golden sand and clear waters. Try water sports at Tanjung Benoa or go snorkeling on Nusa Dua Beach. Dine-in a cave with a romantic setting at Samable Beach. If you have enough time, you can explore the paradise which is Pandawa Beach. 
Jimbaran is a fish village furrowed with natural limestone cliffs. Enjoy fresh seafood at the stalls along the beach or take a surf lesson on Bingin.   
Best Honeymoon Destinations For October
You will always remember your honeymoon destination because it's your first memorable moment as a couple.
Choosing a new and unique destination is a great idea because it will help you relax, and bond with your partner.
I hope this article on the best destinations for honeymoon in October gave you some ideas on places you should consider. Enjoy your honeymoon, as you start a new chapter in life and follow me on Pinterest.